How Steel Benders have prepared steel for build of Teesside's unique MJM Enterprise
Steel Benders UK have prepared more than 100 tonnes of steel for the build of a unique survey vessel on Teesside.
The £1.5m MJM Enterprise, being built at Middlesbrough neighbours Marshall Jakeman Marine, is on course to hit the water for the first-time next year after rolling out of the factory floor.
The incredible sight of the 27m purpose-built boat, weighing 350 tonne, stands in Graving Dock yard, where it is a third of the way through the fit-out stage.
Since work first started on the boat in November 2020, the steel being used has been profiled, formed or etched by Dockside Road neighbours Steel Benders to help reach this stage.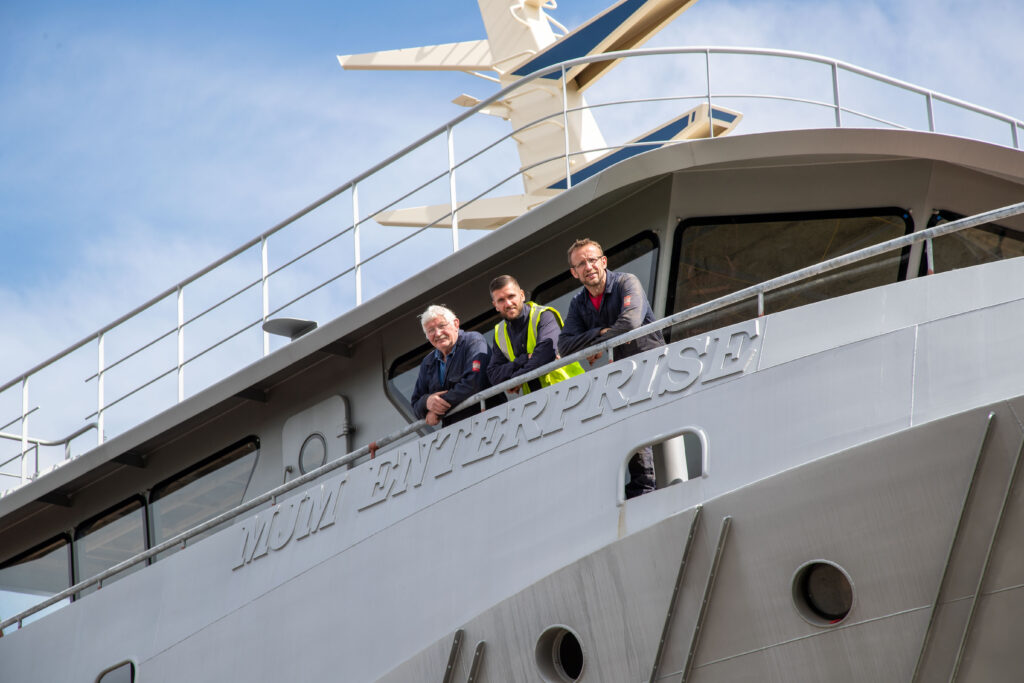 Phil Anderson, the operations director at Steel Benders, said: "I can't wait to see this vessel launched. It is amazing to come down here and see such an exciting project take shape on our doorstep. The detail that has gone into this is phenomenal.
"It fills you with so much pride that you can work closely with companies local to Steel Benders and see projects from start to finish. We have been able to get Marshall Jakeman what they have wanted when they have wanted it.
"We have looked to maximise the use of plates, cut and etched them, a critical part of the process, and we have done some forming, before returning the steel in a realistic order. We work with customers to suit their needs."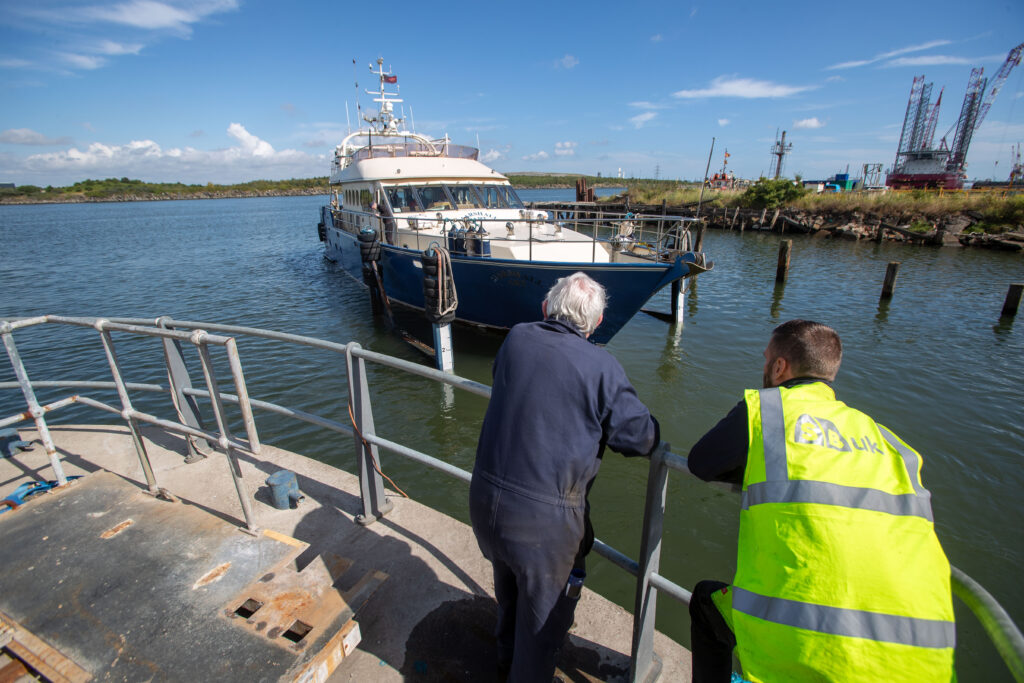 The Enterprise has been designed to accommodate up to 20 people and hit the sea for three weeks at a time. The vessel is expected to operate across Europe and benefits from a range of features such as a large working deck, a 1.2m moon pool and comfortable workstations. There will be 19 berths, a spacious working gallery, separate lounge area among other things.
Steel Benders, the Middlesbrough-based steel processing specialists, have worked closely with Marshall Jakeman every step of the way to profile and form 90 per cent of the steel required for the build. They have also worked together on the Marshall Art vessel.
Steel Benders have also stored material until it has been ready to go for Marshall Jakeman, which was originally founded by experienced anglesmith Barry Marshall in 2004, to do the rest. Marshall Jakeman is believed to be one of the only vessel builder-operators in the UK.
Chris Jakeman, Marshall Jakeman's Managing Director, said: "We started to use Steel Benders for bits of rolling, rings, and all sorts of bespoke jobs.
"There have been more than 100 tonnes of steel on this project. We are still needing more done now, we are currently in the engine room. There will still be more done on that front over the next six months."
* For further information about Steel Benders check out steelbenders.co.uk or for Marshall Jakeman go to www.mjmuk.com