Phil Anderson says it's 'an honour' after taking on Operations Director role at Steel Benders UK
Phil Anderson has been promoted to Operations Director at Steel Benders UK and will help with its expansion plans.
And the 33-year-old, who joined the company in 2012, is focused on leading the steel bending and profiling specialists into an even brighter future.
Middlesbrough-born Phil has completed an incredible rise from labourer to his new role inside 11 years at the Cochranes Wharf 60,000sq ft headquarters.
"It feels as if hard work has paid off," said Phil. "It is an honour. It feels like the effort you have put in has been rewarded.
"But I am also grateful to have had the opportunities here to develop and progress. I have been to places where you don't get those opportunities. Here you get those if you are willing to work and commit.
"I have changed completely over the years. As a 22-year-old I just thought about the next pay cheque. Tania and Malcolm have been brilliant at their side of things and as the company has got bigger, I feel like I have grown too."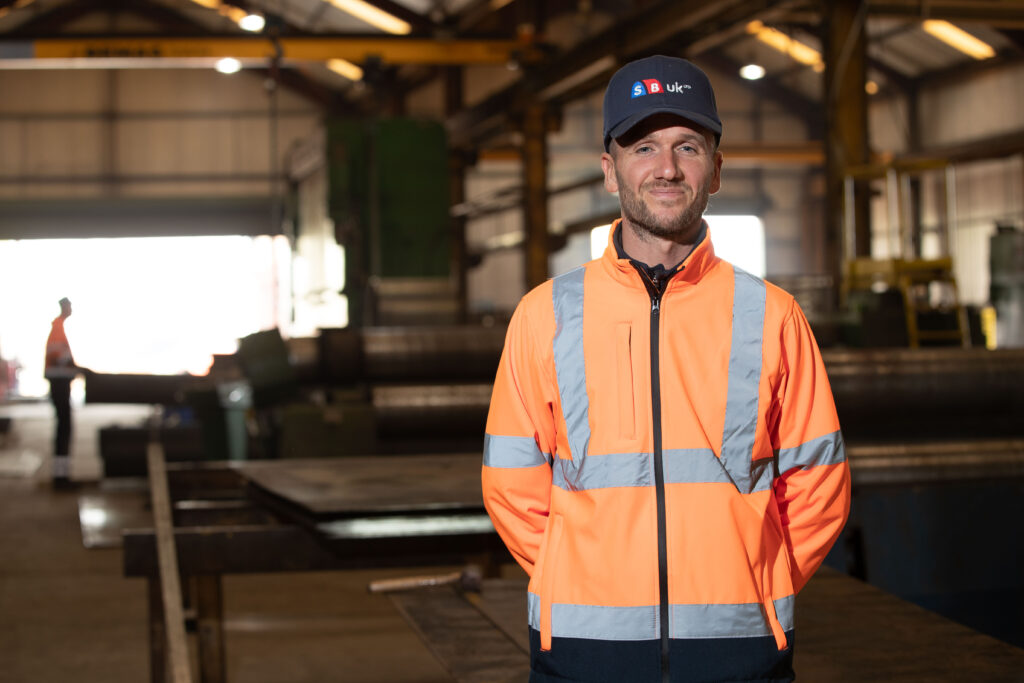 Steel Benders gave Phil a chance as a labourer and his journey has seen him develop to shopfloor manager, general manager and, earlier this year, on to operations director.
Managing Director Tania Cooper, whose husband Malcolm, the company founder, first appointed Phil, said: "We have seen Phil move up and up, showing a commitment, drive and willingness to get involved that should inspire others. We are thrilled he has now taken on the role of operations director.
"Steel Benders actively develops and promotes from within the ranks. The idea is we have a policy for staff to grow where possible, grow them into senior management roles as well as better people. Our technical manager, Lucy Anderson, started as a receptionist and is another example."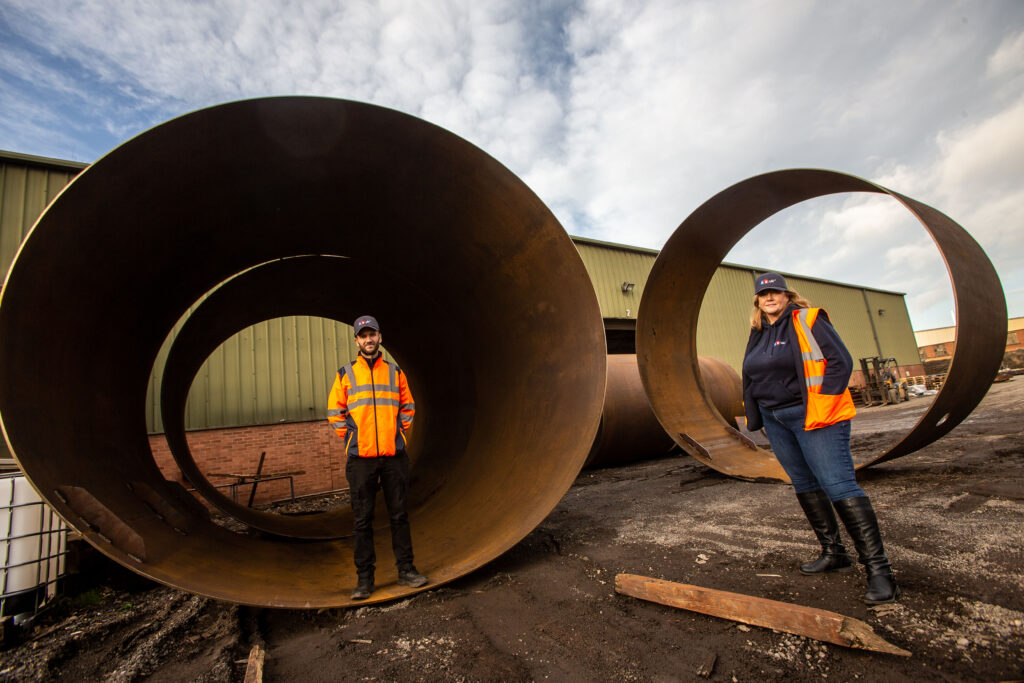 Steel Benders boasts the only 8x2m fibre laser bed in the north of England capable of producing unique parts for customers and houses the new CNC fibre laser cutter in a 21,000sq ft shed on the Haverton Hill Base site, ensuring cleaner cuts and no cross-contamination.
Steel Benders has seen its workforce double in recent years and profits have grown year on year in a wide-range of markets including marine, defence, renewable energy, offshore, petrochemical, manufacturing, architectural and civil engineering.
Steel Benders bend and profile items such as cylinders, concentric and eccentric cones, buckets, lobster backs, stair stringers, Parallel Flange Channel (PFC), Circular Hollow Section (CHS), Rolled Steel Angle (RSA), Universal Beam (UB) and Flat Bar.
From an offshore perspective it has huge experience of items like anode rings and transitional pieces.
* For more information and to look at Steel Benders' services check out steelbenders.co.uk