Why Steel Benders are proud to support local Teesside Hospice
Steel Benders UK are privileged to have become Corporate Supporters of Teesside Hospice.
Tania Cooper, the Middlesbrough-based steel processing specialists' managing director, went along to the Hospice's Northgate Tearooms to officially mark the announcement.
She enjoyed one of the Tearooms' renowned cheese scones and a coffee with Julie Burniston, the Hospice's head of corporate development, in the sunshine.
Julie said: "Teesside Hospice needs to raise approximately £6,000 a day to ensure that our doors stay open and essential care continues to be provided to those who are suffering with terminal illnesses in our region.
"It's a huge challenge and one we couldn't face without the generosity of our community and corporate supporters.
"Welcoming Steel Benders to our family is simply wonderful and it's incredibly impressive that over £1000 has already been raised from the company's fundraising efforts.
"From everyone at the Hospice I would like to say a huge thank you to Tania and her team – your support means the world to us!"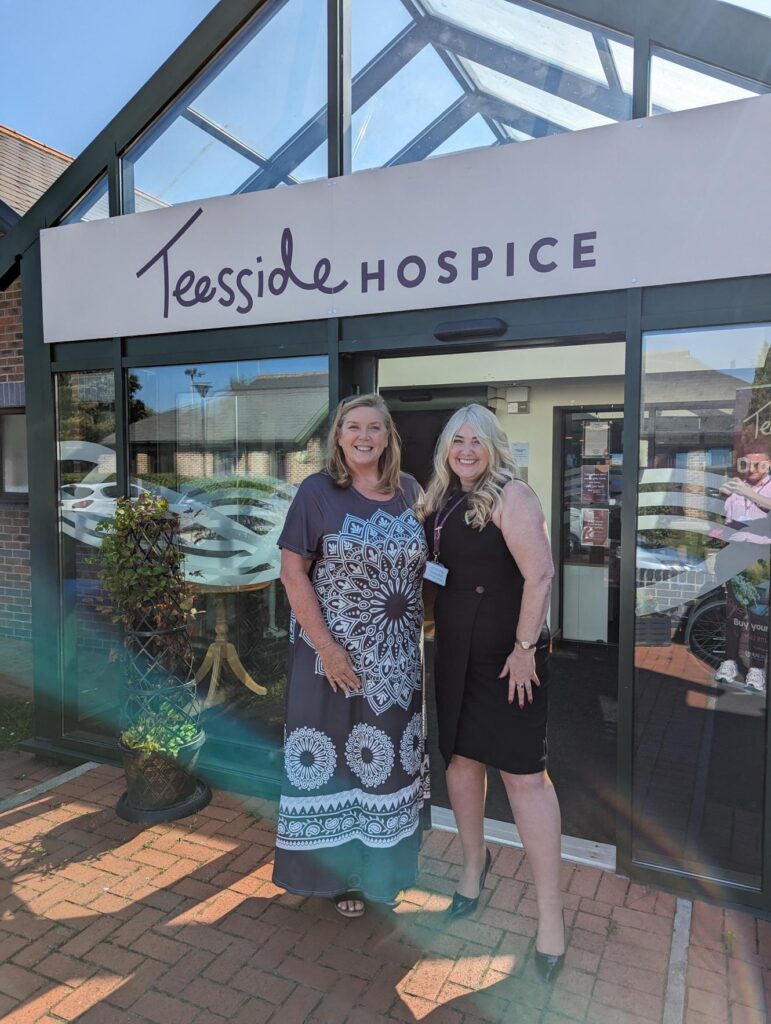 Tania is also the Chair of the Board of Trustees at the North East STEM Foundation and a well-known face on the Teesside business circuit.
Personally touched
And she is also someone who has been personally touched by the work that Teesside Hospice do.
Tania said: "I've spent time at Teesside Hospice over the years because close friends and
family have been cared for there and my best friend Lorraine also received palliative care.
"Despite people's situations, it's certainly not a sad place. The team are so nice, there is plenty of laughter and everyone has a smile on their face. It's such a happy place in a happy little spot.
"Until you have experienced what it's like you probably don't realise just how lovely it is. Teesside Hospice isn't just about end-of-life care, it's also about making the best out of any situation you are in, and its continuance is vital for the community.
"We are proud to support Teesside Hospice."
Steel Benders sent a nine-strong team to take part in the Tough Mudder at Bradford earlier this summer where more than £1,000 was raised for Teesside Hospice. The team is also looking at taking part in the 15k Tough Mudder next year in Manchester.